Simon Piest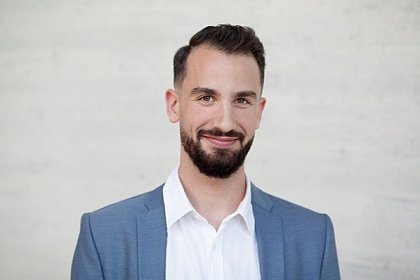 Foto: Yvonne Most Fotografie
Following my psychology studies in Groningen and Amsterdam, I did my doctorate at bema between 2015 and 2020. My dissertation was on the question of how negative effects of competition between employees can be reduced—without reducing motivation at the same time. In general, I am interested in the role of psychological aspects in business ethics. Accordingly, I use the methodology of behavioral experiments in my research. These can take place in the lab or online.
As a bema team member, I assist with bachelor's and master's theses, contribute to various courses, and take care of everything that has to do with IT.
From 2015-2018 I was member of the doctoral program "Ethics and Responsible Leadership in Business" at the Wittenberg Center for Global Ethics.
Contact
Simon Piest
room 112
Große Steinstraße 73
06108 Halle (Saale)
phone: (0345) 55-23319
fax: (0345) 55-27196
simon.piest@wiwi.uni-halle.de
postal address:
Martin-Luther-Universität Halle-Wittenberg
Wirtschaftswissenschaftlicher Bereich
Friede-Springer Stiftungslehrstuhl für Unternehmensethik und Controlling
06099 Halle (Saale)
---
---