---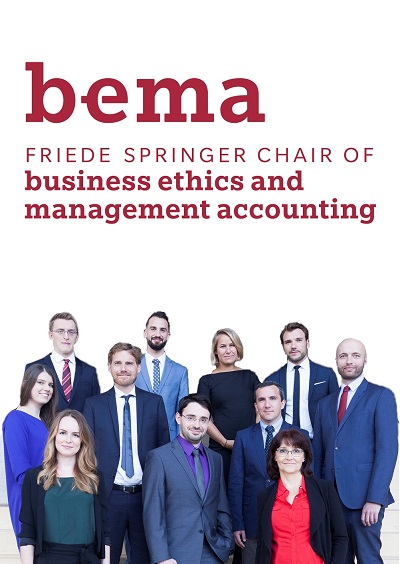 ---
---
Contact
Friede Springer Stiftungslehrstuhl für Unternehmensethik & Controlling
phone: (0345) 55-23371
fax: (0345) 55-27196
sek.schreck@wiwi.uni-halle.de
room 115
Große Steinstraße 73
06108 Halle (Saale)
---
---
Login for editors
---
Business Ethics & Management Accounting
Welcome to bema!
---
bema stands for Business Ethics & Management Accounting.

Our website is bilingual! Um auf Deutsch zu wechseln, klicken Sie auf die kleine Deutschlandflagge oben rechts.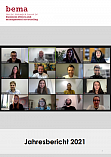 The latest bema-newsletter is now available. It comprises an introduction of the chair including insights into research and teaching of the first five years. Take a look at the brochure here!
News
Wolfgang Ritter-Preis 2021
28.10.2021: Gleich zwei unserer Doktorandinnen, Dr. Julia Grimm und Dr. Rebecca C. Ruehle, wurden für Ihre Dissertationen mit dem höchstdotierten deutschen Preis für wissenschaftliche Arbeiten auf dem Gebiet der Betriebs- und Volkswirtschaftslehre, dem Wolfgang Ritter-Preis des Jahres 2021, ausgezeichnet.
Brown Bag Research Workshop with Prof. Bertrand Malsch
22.12.2021: Prof. Bertrand Malsch from Queen`s University (Canada) will give an online lecture in English on "Auditing at the margins of the audit society: Lessons from Indigenous engagements in Northern Canada" on 19.01.2022.
---
---