---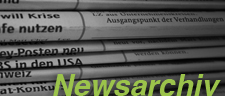 Newsarchiv: Business Ethics & Management Accounting
Jahr 2019
8. Academy for Energy and Acceptance
04.11.2019: From 08. til 13. March 2020 will take place the 8. Academy for Energy and Acceptance at the Wittenberg Center of Global Ethic. The motto is: "Energy Transition and Digitalisation: Climate Protection Up and Data Protection Down?
Applications can be submitted until 01.12.2019 at: https://ls.wcge.org/aea2020 .
for more information see: www.energieakademie.org
CHE Studienbefragung
28.10.2019: Die Befragung zum CHE Ranking steht an. Dieses Jahr im Fach BWL.
Paper published in Journal of Cleaner Production
04.10.2019: bema doctoral student Andani Thakhathi published a paper in the Journal of Cleaner Production. The article is based on a case study of a company raising start-up capital to foster sustainable development in rural South Africa.
Thakhathi, A. (2019). Creative start-up capital raising for inclusive sustainable development: A case study of Boswa ba Rona Development Corporation`s self-reliance. Journal of Cleaner Production, 241. Advance online publication.
bema in Boston
17.09.2019: The bema PhD candidates Rebecca Rühle and Nils Kruse were recipients of this year`s Founder Award of the Society of Business Ethics (SBE). The prize was awarded at the SBE Meeting 2019 in Boston for their paper abstracts in the field of business ethics. Both were also part of the emerging scholar program, where they had the chance to meet personal mentors to discuss their current research projects.
Rebecca also took part in this year`s Academy of Management Meeting (AOM), which likewise took place in Boston. The conference offered an opportunity to reunite with bema alumna Julia Grimm, who received her PhD in Business Ethics and Responsible Leadership earlier this year.
4rd Autumn Academy Economic and Business Ethics in Wittenberg
29.07.2019: For the fourth time, the Wittenberg Center for Global Ethics (WCGE) organizes the Autumn Academy Economic and Business Ethics in Lutherstadt Wittenberg. The course will take place from November 4 – 8, 2019.
This year`s focus is on digitalization. The Autumn Academy is funded by the Heinz and Heide Dürr foundation. Interested students may apply before August 11, 2019. Please refer to the WCGE website for further information (German only).
Best Paper Award for Linda Kannenberg
10.07.2019: For the recently published review paper on integrated reporting bema alumna Linda Kannenberg received the faculty`s best paper award for business studies. Congratulations!
Kannenberg, L. & Schreck, P. (2018). Integrated Reporting: Boon or Bane? A Review of Empirical Research on its Determinants and Implications. Journal of Business Economics, 89(5), 515-567. DOI: 10.1007/s11573-018-0922-8
Metaphysicians of Blues at the Uniplatz Open-Air
01.07.2019: The Metaphysicians of Blues give a concert on Wednesday (3 July) at 6.30 pm at the Uniplatz in front of the Juridicum's cafeteria.
They will play a variety of classics from Rock'n'Roll to modern soul. Philipp Schreck plays the drums! All for free.
Long Night of Science 2019
19.06.2019: We look forward to welcoming you to the "Long Night of Science" in the department of Economics. This year's main topic is "Artificial Intelligence". The complete program of the "Long Night of Science" can be found here: http://www.wissenschaftsnacht-halle.de/
Come and join us on Friday, 5th July 2019, starting at 5 p.m., visit and experience a great, unforgettable evening with a quiz rally, lectures and the appearance of our faculty band: The Metaphysicians of Blues!
Short summary of bema research
16.06.2019: To make current research results more accessible to the general public, the WCGE publishes short summaries called "Policy Briefs". The first Policy Brief was written by Julia Grimm and Philipp Schreck. It is about sucessful establishment of effective multi-stakeholder initiatives. [In German]
Deadline extended – WIBEC 2019 Call for Abstracts
01.05.2019: In November 2019, the first Wittenberg Interdisciplinary Business Ethics Conference for international young scholars will take place. The conference is organized by bema and the WCGE. Abstracts may be submitted before May 19th.
13th Zittau Talks concerning Business Ethics
24.04.2019: The 13th Zittau Talks concerning Business Ethics will take place on October 18 and 19. The topic this year is "Ethical Aspects of Postcapitalism".
Extended abstracts can be submitted until June 30. Registration is possible until September 30.
bema Research Project about CSR and Corporate Attractiveness in South Korea
16.04.2019: During the current semester, bema PhD student Nils Kruse is conducting research at 'Ewha Womans University' in Seoul/South Korea. The research project focuses on the question of how corporate diversity measures influence a company's attractiveness from the perspective of female talent.
---
---