---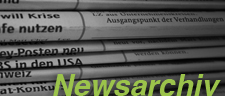 Newsarchiv: Business Ethics & Management Accounting
Jahr 2017
Journal of Business Economics - Special Issue co-edited by Philipp Schreck
27.10.2017: Together with Ulrich Küpper (Ludwig Maximilian University of Munich), Philipp Schreck edited a Journal of Business Economics special issue on Experimental (Business) Ethics. The issue (Volume 87, Issue 9, December 2017) includes four empirical studies.
Participants wanted
20.10.2017: Participate in a study about Carsharing and win vouchers!
Time: 15 minutes
No experience with carsharing needed
Study (questionnaire) is in German
6th Academy for Energy and Acceptance (only German)
17.10.2017: "(Wie) Lassen sich Klimaschutz und Wettbewerbsfähigkeit vereinbaren?"
Dieser kontrovers diskutierten Frage widmet sich die 6. Akademie für Energie & Akzeptanz aus verschiedenen Blickwinkeln: mit Konzepten alltagstauglicher Ethik, energiewirtschaftlichen Fakten und zahlreichen Impulsen aus der Praxis. Die Akademie findet statt vom 18. Februar bis 23. Februar 2018 in der Lutherstadt Wittenberg. Ausgerichtet wird sie vom Wittenberg-Zentrum für Globale Ethik (WZGE) in Kooperation mit der Professur für Energiemanagement und Nachhaltigkeit der Universität Leipzig und mit Förderung der innogy Stiftung für Energie und Gesellschaft.
Die Kosten für Unterbringung, Verpflegung sowie die Kursgebühr werden in vollem Umfang übernommen. Zusätzlich wird pro TeilnehmerIn ein Reisekostenzuschuss bis zu 150 Euro gewährt. Ein Teilnahmezertifikat wird nach der Akademie ausgestellt.
Alle weiteren Infos zu Hintergrund, Ablauf und Teilnahmevoraussetzungen finden Sie auf der Website oder bei Facebook . Bewerbungen sind bis zum 5. November möglich.
Transcultural Leadership Summit 2017: November 16-17 in Friedrichshafen
10.10.2017: After the big success of the last year`s summit the LEZ-Leadership Excellence Institute Zeppelin invites again experts of economy, politics, and science together with executives, young professionals and students from all over the world to enter into a dialog. The event is organised by a group of dedicated students under the direction of Prof. Dr. Josef Wieland.
2. Wittenberger Herbstakademie Wirtschafts- & Unternehmensethik, Bewerben Sie sich jetzt!
This offer is for German speaking students only.
Scholarship for the PhD program "Ethics and Responsible Leadership in Business"
In cooperation with the Weltethos-Institut Tübingen (WEIT) and the Karl Schlecht Stiftung (KSG), the Wittenberg Center for Global Ethics (WCGE) will award one scholarship for the PhD program "Ethics and Responsible Leadership in Business", starting in October 2017.
The doctoral program is designed for exceptionally talented and motivated graduate students whose research interests relate to responsible leadership in a global business context. Applications close on August 31, 2017.
For more information, see http://www.wcge.org/en/research/news/244-call-for-applications-wcge-will-award-one-doctoral-scholarship
bema's finest & bema end of semester party
11.07.2017: As each year, we invited our best students to meet the entire bema chair team. But for the first time, we combined this event with our end of semester party. Nico Klingler, Head of Finances/Controlling at VNG AG in Leipzig started by giving a talk. Afterwards, students and bema team formed five teams and prepared a delicious dinner at Micheel`s cooking school.
Behavioral Ethics – A Case for Reformation in Normative Business Ethics
04.07.2017: Last week, an international research conference took place in Lutherstadt Wittenberg. The topic was "Behavioral Ethics – A Case for Reformation in Normative Business Ethics". Participants came from 21 universities and eight nations. The represented various disciplines, such as business ethics, economics, neuroscience, psychology, and philosophy.
The conference was organized by Philipp Schreck and Thomas Donaldson (University of Pennsylvania) at the Wittenberg-Center for Global Ethics. The event was partially funded by the German Research Foundation (DFG). For more details, have a look at the Wittenberg-Center`s website:
Bachelor-seminar in Lutherstadt Wittenberg
This year's seminar in preparation for the bachelor thesis took place in Lutherstadt Wittenberg, where the six participants spent two days with varied activities. The program included presentations of the students' seminar papers and subsequent discussions as well as a visit to the Wittenberg-Center for Global Ethics and a guided city tour, where the participants had the opportunity to get to know the domain of Martin Luther.
Inaugural Lecture
19.05.2017: On May 19th, Philipp Schreck gave his inaugural lecture "Business ethics AND management accounting – is that really necessary?". The lecture took place in the auditorium of the Martin-Luther-Universität and was attended by numerous guests, amongst others Friede Springer, whose foundation funds the chair of business ethics and management accounting. Afterwards, there was a reception in the gallery of the Löwengebäude.
12th Talks at Zittau Concerning Business Ethics – Call for Papers
28.04.2017: This year's "Talks at Zittau Concerning Business Ethics" will take place from 20th to 21st October 2017 and are dedicated to the topic "The Ethical Dimensions of Corruption".
The event aims to discuss the topic of corruption from an ethical perspective. For this purpose, empirical and theoretical contributions are welcome. Abstracts can be submitted until June 30, 2017.
Guest lecture Gerhard Minnameier
18.04.2017: Upcoming Wednesday (April 19), Gerhard Minnameier will give a lecture as part of our workshop series Research in Ethics & Accounting. Minnameier is Professor of Business Ethics and Business Education at the Goethe University Frankfurt. We cordially invite everyone to to see the lecture at 6.30 pm!
---
---