---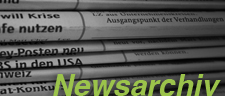 2021
| | | | | | |
| --- | --- | --- | --- | --- | --- |
| Jan | Feb | Mar | Apr | May | Jun |
| Jul | Aug | Sep | Oct | Nov | Dec |
---
Newsarchiv: Business Ethics & Management Accounting
Jahr 2021
Talk by Prof. Dr. Nicolas Jacquemet
20.01.2021: Nicolas Jacquemet (University of Paris 1 Pantheon-Sorbonne) presented current experimental research today. In addition to participants from our chair, numerous PhD students from the doctoral program of the Wittenberg Center participated.
Jahr 2020
bema Annual Report 2020
10.12.2020: In a kind of annual report, we look back on the year 2020. There we explain, for example, what changes Corona has brought about in our teaching. We also give an overview of our research achievements and of team additions and departures. Anyone interested is invited to have a look at the report.
Apply now: 9. Academy for Energy and Acceptance
09.12.2020: "Build back better: How can the crisis accelerate the energy turnaround?"
The 9th Academy for Energy & Acceptance is dedicated to this question—this time with a virtual format—with scientific impulses and practical contributions, discussion rounds and group work, a varied supporting program and informal breaks. The interdisciplinary academy will take place from 14 to 19 March 2021 and is organized by the Wittenberg Center for Global Ethics in cooperation with the Chair of Energy Management and Sustainability at the University of Leipzig and with funding from the E.ON Foundation.
Students, doctoral candidates and young professionals can apply until December 20.
For detailed information please visit the website energieakademie.org .
December 16, 12 pm: Brown Bag Research Workshop with Peter Werner
27.11.2020: Peter Werner is Associate Professor for Microeconomics and Public Economics at Maastricht University. As part of our Research Workshop "Ethics & Accounting" he will present and discuss a current empirical project with the title "Wage negotiations and strategic responses to transparency."
This time the workshop will take place at noon and is accordingly marked as "Brown Bag". Participants are welcome to have lunch during the presentation. The event will take place via Zoom.
Link to the event series (incl. abstract and info on the guest)
Job advertisement: Student assistant (m/f/d) for video production
28.10.2020: We are looking for a new team member! You are a student and have experience with the production of videos (for example screencasts, video podcasts)? Have a look at the job advertisement!
Just published: Literature review on unethical behavior in contests
27.10.2020: The paper by Simon Piest and Philipp Schreck will be published by the journal "Management Review Quarterly" and is already available online. The authors offer an overview of factors that can lead to unethical behavior in contests among employees.
The article is "Open Access"—that is, it is freely available!
Piest, S. & Schreck, P. (2020). Contests and unethical behavior in organizations: a review and synthesis of the empirical literature.

Management Review Quarterly. doi.org/10.1007/s11301-020-00197-3
Three new doctoral students at bema
27.10.2020: The bema team has grown. Philipp Schreck supervises the doctoral theses of three international doctoral students from different backgrounds, such as economics, philosophy and data science. We are looking forward to research by and with Shayan Khan, Laurence Martel and Silvia Vázquez. The three doctoral students are scholarship holders in the doctoral program "Ethics and Responsible Leadership in Business" at the Wittenberg Center for Global Ethics.
New course offer: Corporate Social Responsibility
01.10.2020: In the forthcoming winter semester, we will offer the seminar Corporate Social Responsibility (CSR) for bachelor students for the first time. The event is a reading seminar—we discuss influential contributions to the discussion on the nature and scope of corporate social responsibility on a weekly basis. Students can register until October 28.
Adaptations of our teaching due to the pandemic
30.09.2020: To facilitate interactive learning also during the pandemic, we implement digital teaching concepts in our courses. We strive to offer hybrid teaching as soon as possible, so that attendance is possible on site as well as from home.
Currently we upload lecture contents as videos. In addition, there are weekly video conferences in which students can ask questions and content can be further discussed. In some courses, students can self-assess their understanding with quizzes that we upload weekly.
Students can find the details in the respective Stud.IP courses. We also provide brief insight on the respective pages under Teaching (this websie).
bema alumna Julia Grimm wins "Best Book Award" at the Academy of Management
13.08.2020: Julia Grimm has won this year`s Best Book Award by the Social Issues in Management Division at the Academy of Management. The book, entitled "Private Governance as an Institutional Response to Wicked Problems", is based on her PhD research at bema.
Master's students: Apply now (this week) for the 5th Herbstakademie (Fall Academy) "Economic and Business Ethics"
12.08.2020: Twenty students from different universities and fields of study will come together for five days of intensive study on issues of business and corporate ethics. The event will take place from 28.09.-02.10.2020, this year in online format.
In addition to speakers from the academic world, high-profile guests from business and civil society will take part in the Herbstakademie and provide exciting impulses and examples from practice.
More information about the Herbstakademie and the application procedure can be found here . The new application deadline is 16 August 2020.
PhD defenses at bema
17.07.2020: Two doctoral students defended their dissertations last week: Simon Piest and Dmitri Bershadskyy - congratulations! The defenses took place as online conferences.
---
---