---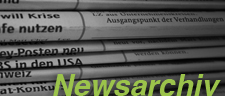 Newsarchiv: Business Ethics & Management Accounting
Jahr 2021
Guest lecture of Prof. Nora Szech: Choice architecture and incentives increase COVID-19 vaccine intentions and test demand
28.04.2021: Time: 05.05.2021, 12:30 p.m.
Presenter: Prof. Nora Szech (University of Karlsruhe)
Willingness to vaccinate and test are critical in the COVID-19 pandemic. We study the effects of two measures to increase vaccination and testing: "choice architecture" and monetary compensations. Choice architecture has the goal of "nudging" people into a socially desired direction without affecting their choice options. Compensations reward vaccine takers and are already in use by some organizations. Yet there is the concern that compensations may decrease vaccination if compensations erode intrinsic motivation to vaccinate. We show that both approaches, compensations and choice architecture, significantly increase COVID-19 test and vaccine demand. Yet, for vaccines, low compensations can backfire.
If you want to participate, feel free to join via Zoom.
Zoom Meeting-ID: 863 1708 4757, PW: 718747
scientific employee (m/f/d) for Social Entrepreneurship & Sustainabele Business Models (m/f/d)
22.02.2021: For the processing and acquisition of third-party funded research projects, we are looking in Berlin for the research field of corporate management and consumption as soon as possible.one scientific employee (m/f/d) (80% position, TVöD Bund EG 13, initially limited to the end of 2022)
Tasks:Scientific processing of ongoing inter- and trans-disciplinary research and consulting projects in the field of sustainability-oriented business research as well as participation in the conception and acquisition of new projects. One focus of the cooperation will be the BMBF project "www.teilgabe.net).
For detailed vacancy notice use: https://www.ioew.de/jobs/wissenschaftliche-mitarbeit/social-entrepreneurship-sustainable-business-models-mwd
Apply now (deadline closing soon): Doctoral program "Ethics and Responsible Leadership in Business"
09.02.2021: For admission in October/November 2021, the doctoral program "Ethics and Responsible Leadership in Business" will accept up to seven new doctoral students. The application deadline is April 18, 2021.
For more details, please have a look at the Call for Applications (PDF) and the program website .
Digital Future Challenge
02.02.2021: Digital Futur Challenge: The project for Corporate Digital Responsibility introduces itself
Talk by Prof. Dr. Nicolas Jacquemet
20.01.2021: Nicolas Jacquemet (University of Paris 1 Pantheon-Sorbonne) presented current experimental research today. In addition to participants from our chair, numerous PhD students from the doctoral program of the Wittenberg Center participated.
bema's finest – Online Edition with Gin and Tonic
20.01.2021: Last night we ran the "bema`s finest" event for our best students. This time the event took place on the Discord platform. There, the attendees could quickly switch between different virtual rooms and thus get into conversation with each other. With us was bema alumna Dr. Linda Kannenberg - she gave us insights into her work in sustainability consulting. In the run-up to the event, we sent out packets with snacks and ingredients for gin and tonic, so that also this year the physical well-being was taken care of (pictures...).
Jahr 2020
bema Annual Report 2020
10.12.2020: In a kind of annual report, we look back on the year 2020. There we explain, for example, what changes Corona has brought about in our teaching. We also give an overview of our research achievements and of team additions and departures. Anyone interested is invited to have a look at the report.
Apply now: 9. Academy for Energy and Acceptance
09.12.2020: "Build back better: How can the crisis accelerate the energy turnaround?"
The 9th Academy for Energy & Acceptance is dedicated to this question—this time with a virtual format—with scientific impulses and practical contributions, discussion rounds and group work, a varied supporting program and informal breaks. The interdisciplinary academy will take place from 14 to 19 March 2021 and is organized by the Wittenberg Center for Global Ethics in cooperation with the Chair of Energy Management and Sustainability at the University of Leipzig and with funding from the E.ON Foundation.
Students, doctoral candidates and young professionals can apply until December 20.
For detailed information please visit the website energieakademie.org .
December 16, 12 pm: Brown Bag Research Workshop with Peter Werner
27.11.2020: Peter Werner is Associate Professor for Microeconomics and Public Economics at Maastricht University. As part of our Research Workshop "Ethics & Accounting" he will present and discuss a current empirical project with the title "Wage negotiations and strategic responses to transparency."
This time the workshop will take place at noon and is accordingly marked as "Brown Bag". Participants are welcome to have lunch during the presentation. The event will take place via Zoom.
Link to the event series (incl. abstract and info on the guest)
Job advertisement: Student assistant (m/f/d) for video production
28.10.2020: We are looking for a new team member! You are a student and have experience with the production of videos (for example screencasts, video podcasts)? Have a look at the job advertisement!
Just published: Literature review on unethical behavior in contests
27.10.2020: The paper by Simon Piest and Philipp Schreck will be published by the journal "Management Review Quarterly" and is already available online. The authors offer an overview of factors that can lead to unethical behavior in contests among employees.
The article is "Open Access"—that is, it is freely available!
Piest, S. & Schreck, P. (2020). Contests and unethical behavior in organizations: a review and synthesis of the empirical literature.

Management Review Quarterly. doi.org/10.1007/s11301-020-00197-3
Three new doctoral students at bema
27.10.2020: The bema team has grown. Philipp Schreck supervises the doctoral theses of three international doctoral students from different backgrounds, such as economics, philosophy and data science. We are looking forward to research by and with Shayan Khan, Laurence Martel and Silvia Vázquez. The three doctoral students are scholarship holders in the doctoral program "Ethics and Responsible Leadership in Business" at the Wittenberg Center for Global Ethics.
---
---