---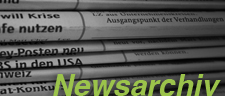 Newsarchiv: Business Ethics & Management Accounting
Jahr 2018
New guest lecturers confirmed for 2018
20.02.2018: We are looking forward to talks in the upcoming months by the following researchers, who are visiting Halle for our workshop series "Research in Ethics and Accounting".
Prof. Dr. Christoph Lütge (Technical University of Munich)
Dr. Agne Kajackaite (Berlin Social Science Center)
Prof. Dr. Eddy Cardinaels (Tilburg University, KU Leuven)
Jun.-Prof. Dr. Rainer Michael Rilke (WHU – Otto Beisheim School of Management)
Click here for more details about the talks.
End of semester
13.02.2018: Another busy semester is coming to an end. Among other things master students could visit the newly conceived lecture Advanced Business Ethics. In the weeks to come focus will be on research again. Please find information concerning the research profile of bema here.
Call for applications
12.02.2018: In cooperation with the Karl Schlecht Foundation (KSG) and the Stiftung der Deutschen Wirtschaft (SDW), the Wittenberg Center for Global Ethics (WCGE) will award six scholarships for the PhD program "Ethics and Responsible Leadership in Business", starting in October 2018. Applications close on March 25, 2018.
Find more information here .
Jahr 2017
Guest lecture Alfons Balman: Wednesday, January 10, 6pm
31.12.2017: We start 2018 with an interesting guest lecture: As part of the workshop series "Research in Ethics and Accounting", Alfons Balman will discuss his research: "Can modern agriculture meet societal expectations?"
Professor Balman is director of the Leibniz Institute of Agricultural Development in Transition Economies (IAMO) and head of the department Structural Development of Farms and Rural Areas (Structural Change).
We are looking forward to seeing many of you there!

bema annual report now availble!
19.12.2017: The year is coming to an end, but before that, you may want to have a look at bema`s annual report, which is now available. It includes an overview of the chair`s various activities in 2017. The report is only available in German – however, please go ahead and have a look at it even if your German is poor – we included lots of pictures!
bema wins award for the best course
18.12.2017: We are glad to announce that our lecture Unternehmensethik (Business Ethics) was elected the best course for the second time. We take this as motivation to improve our courses even more!
Lehrpreis—Award for best course 2017
28.11.2017: Again, bema is competing for the "Lehrpreis", an award that is given to the three best "large" courses (more than 50 students). Our Bachelor course "Unternehmensethik" (Business Ethics) is among the five finalists, and now the students will vote to elect the best course!
*** To vote, sign up for the event "Econ Students Council" on Stud.IP. There you`ll find the poll for the award! ***
Guest lecture by Astrid Dannenberg on November 15
10.11.2017: We are happy to welcome Astrid Dannenberg as part of the workshop series "Research in Ethics and Accounting" on Wednesday 15 November, 2017 in Halle. Astrid Dannenberg is Professor of Environmental and Behavioral Economics at the University of Kassel. She will talk about 'Cheating under Pressure'. The workshop begins at 6 pm in the room "Seminarraum 1", Große Steinstraße 73. Interested visitors are welcome!
Hochkarätiger Referent an der MLU zu Gast
08.11.2017: Referent: Hans-Jörg Naumer von Allianz Global Investors spricht zum Thema: "Kapitalbeteiligung für das 2. Maschinenzeitalter: Lass' die Maschinen für Dich arbeiten!"dabei geht er auf die sich verändernde Produktivität durch Maschinen und KI und die damit verbundenen Möglichkeiten in Bezug auf Handel ein.
Beginn heute: 20:00 Uhr, Ort: AudiMax HS XXII

Job offer: Undergraduate research assistant
08.11.2017: Attention students: bema is looking for support by an undergraduate research assistant (in German)!
Guest lecture by Paolo Perego: Wednesday, November 8, 6pm
06.11.2017: As part of the workshop series "Research in Ethics and Accounting", Paolo Perego will discuss current research on assurance in integrated reporting. Perego is Associate Professor in Management Accounting at the Rotterdam School of Management (Erasmus Universität Rotterdam). His research interests are focused on management control, performance measurement and reporting systems for sustainability.
We are looking forward to see many of you there!
Journal of Management Control - Special Issue co-edited by Philipp Schreck
27.10.2017: Together with Jan Endikrat (Technische Universität Dresden) and Frank Hartmann (Erasmus University Rotterdam), Philipp Schreck edited a Journal of Management Control special issue on social and ethical issues in management accounting and control. The issue (Volume 28, Issue 3, October 2017) includes four empirical studies.
---
---